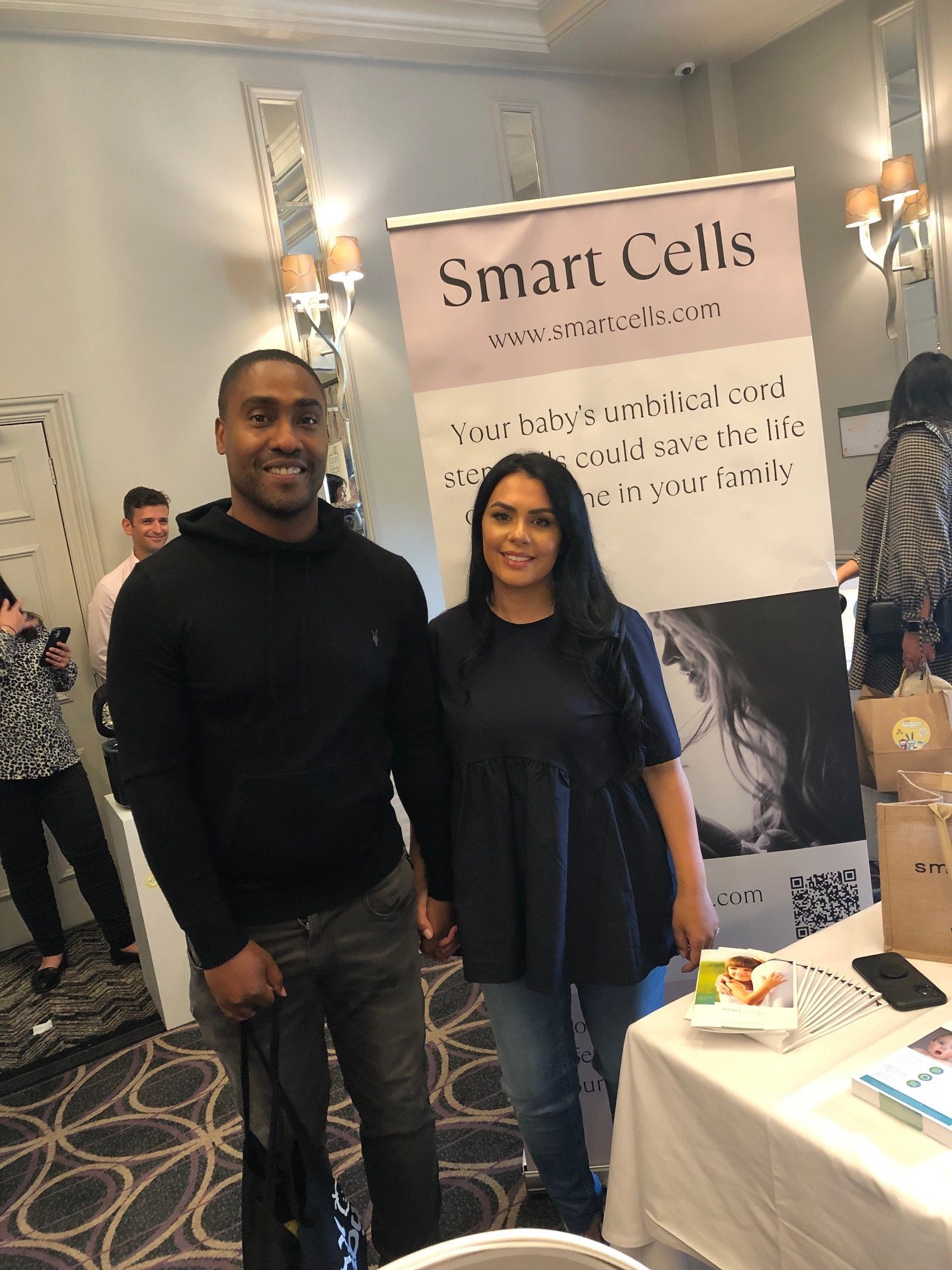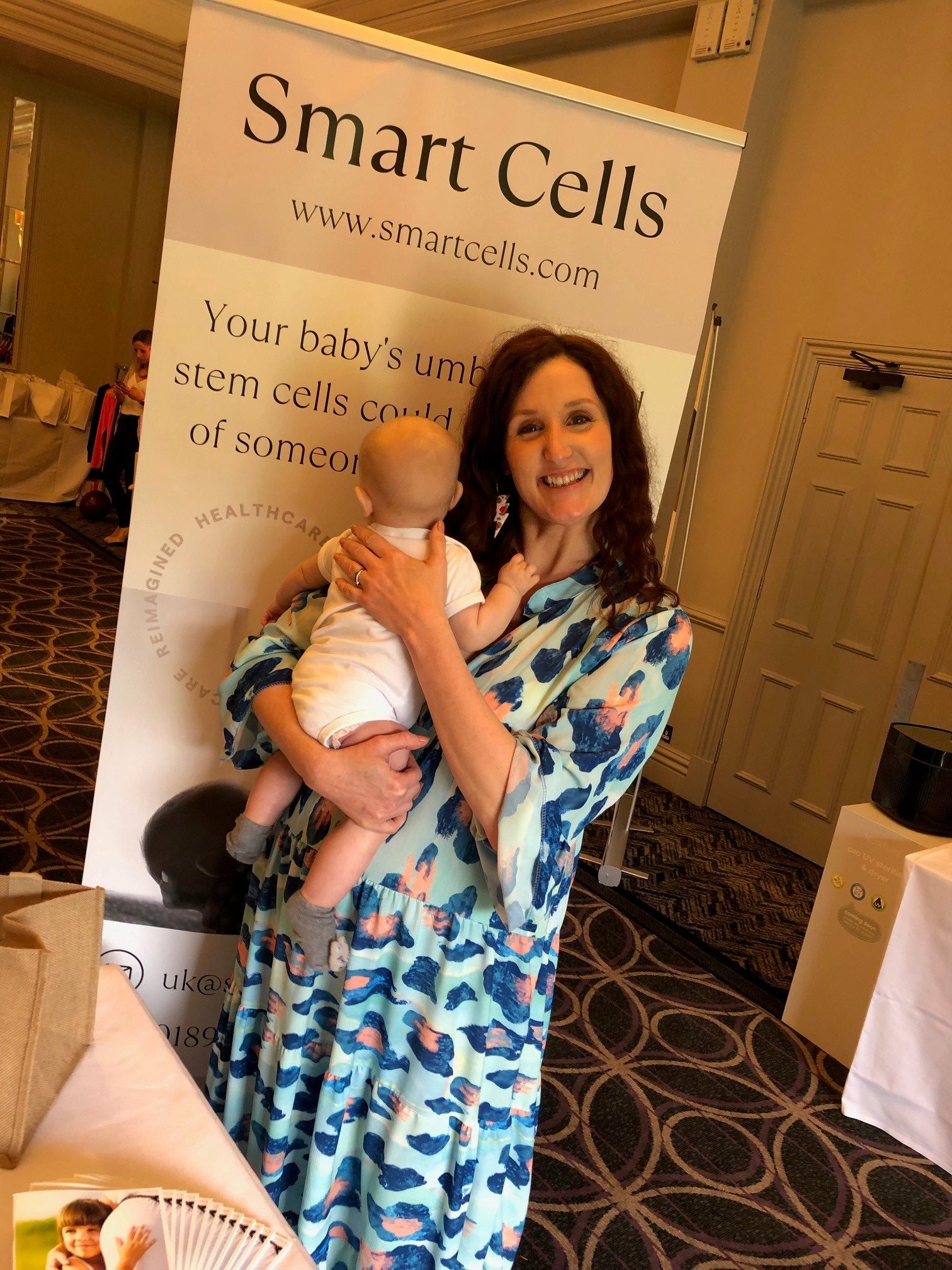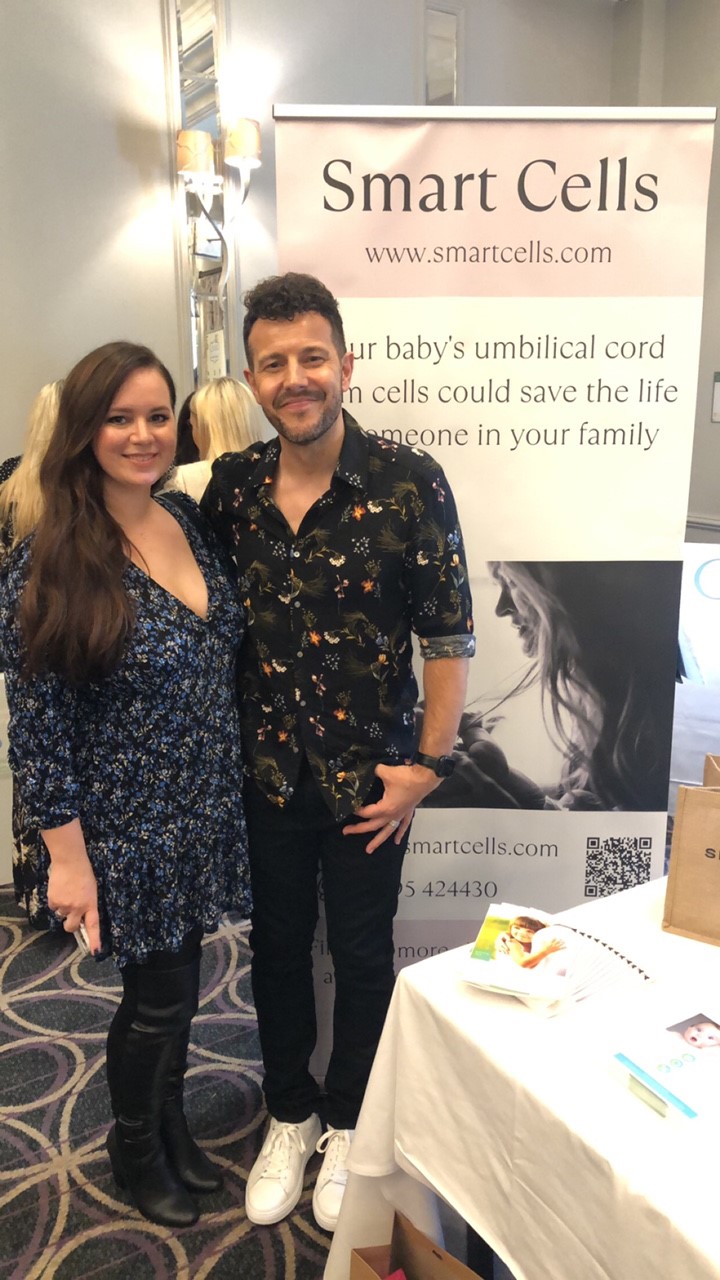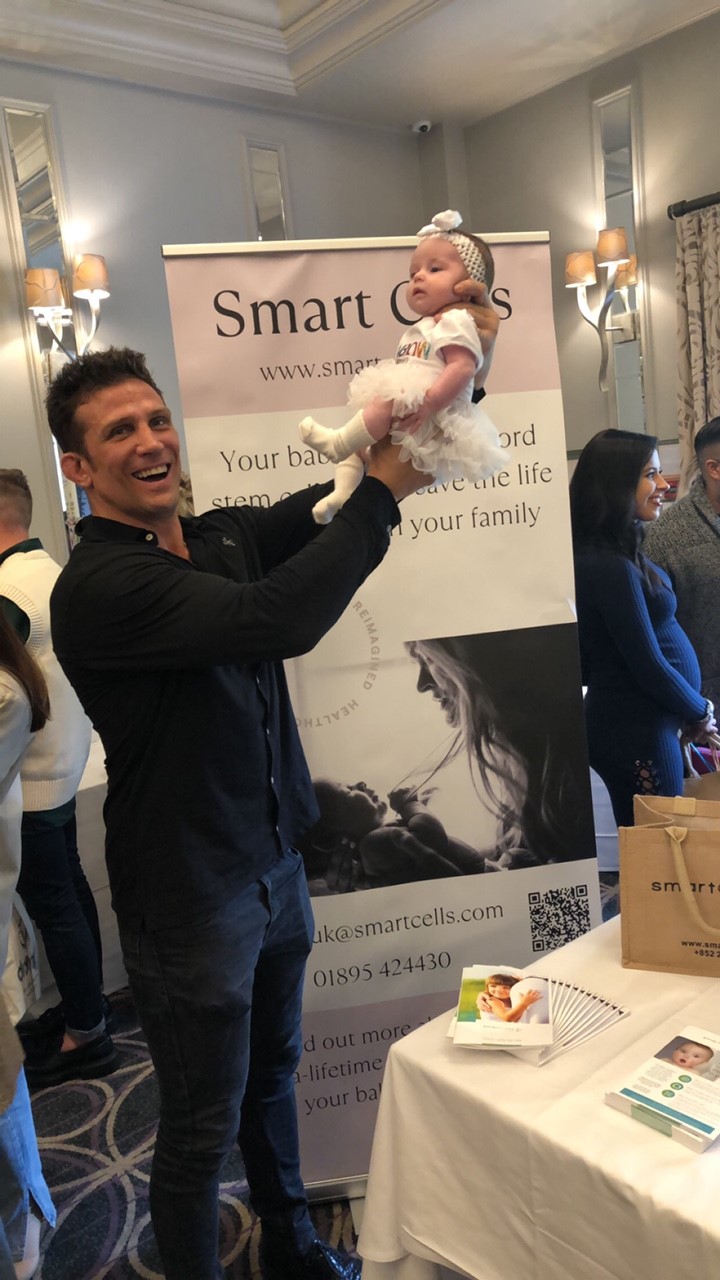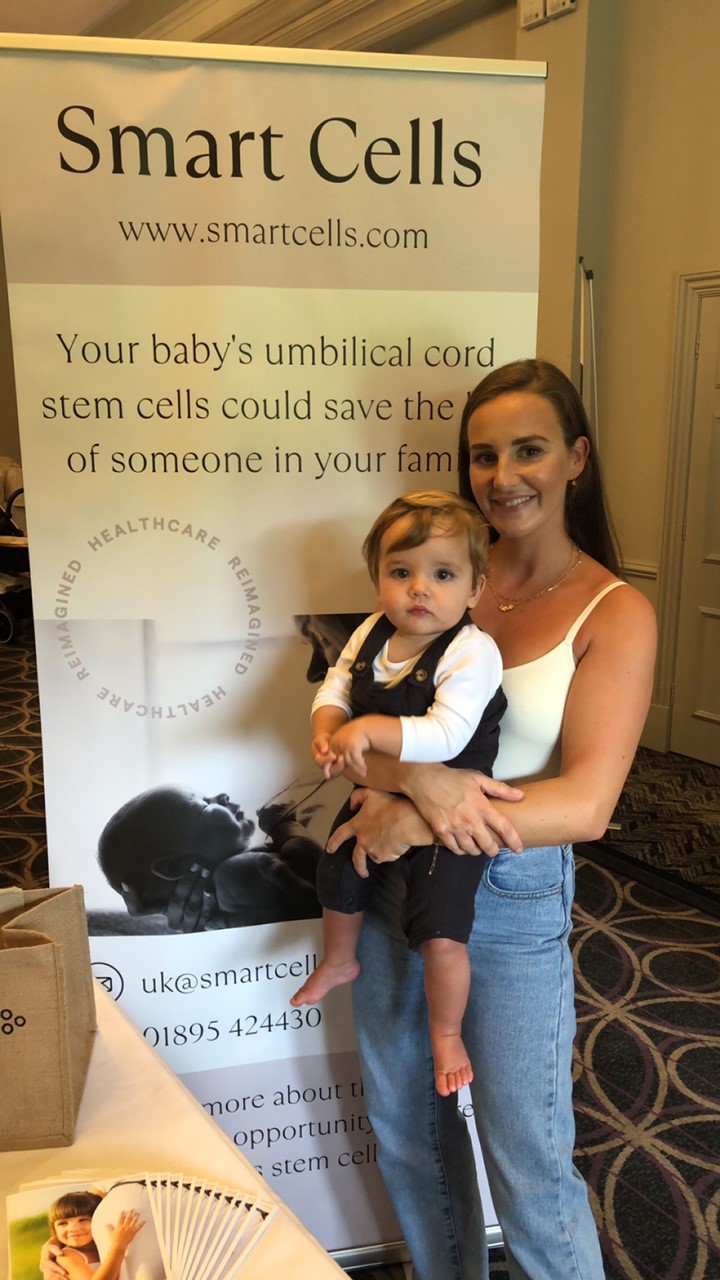 Events like these are absolutely crucial for helping us to raise awareness about umbilical cord blood banking in the parenting community and the fantastic impact that these life-giving stem cells can have on families. We are so appreciative of all our clients, and this event, in particular, was so incredible to give us to see some of our families in person again and to get some lovely feedback from a few that we've recently worked with who have given Smart Cells and our service glowing testimonials.
Simon and Ayshen Webbe, who stored their baby Cyan's stem cells with us earlier this year, attended the event.
Back in 2018, we were first featured on the Mum&Me app as an exclusive partner, and since then, we have been so delighted to see the benefits of it. Not only has this feature meant that we've been able to spread awareness around the benefits of stem cell banking, but the app has also connected us with a number of influential new parents who have been able to help us out on this mission, many of whom we were lucky enough to meet with – and their little ones! – during the event.
We had the opportunity to chat with Bronagh Waugh and her lovely little one at the event, who said in her Smart Cells testimonial:
"My friend told me about Smart Cells and after talking to them (they were so helpful answering all of my questions) we decided to use them to store our baby's stem cells. I thought there might be lots to do but the process was so easy and Smart Cells organised everything.
"Many expectant parents will not know that the baby's umbilical cord contains these unique stem cells. There are currently over 80 diseases these precious cells can be used to treat including Leukaemia. More recently cord blood stem cells have even been successfully used to treat symptoms of Covid-19.
"Thank you to Mum&Me app for introducing me to Smart Cells. Modern medicine is incredible and things are advancing so much in this field. Knowing that I can store my son's stem cells for the next 25 years gives me so much peace of mind."
Lee Latchford Evans and his wife popped over to chat at the event.
Mum&Me, who arranged the event, is an app that is an absolute must for new parents. When you're going through such a daunting time as new parenthood, the app provides mums with information on essential services and products for birth, baby and beyond that are approved by Mum&Me. This includes everything from ultrasound and birth services, such as stem collection, to pampering services and exclusive offers. Not only do users have access to these resources, but everything is tailored to your requirements, you can be quickly connected to retailers and experienced providers for more information.
We were excited to meet public figure Alex Reid at the Mum&Me event who advocates for stem cell banking.
Katie Fearnehough, who stored her baby's cord blood stem cells with us last year had never heard of stem cell banking before the introduction on the Mum&Me app, but had a fantastic experience with us and wishes the opportunity was more well-known:
"It was shocking to me when I read up about doing it that stem cell banking isn't more well known, the number of illnesses that stem cells can help and treat blows my mind. I have been telling everyone I know all about it.
"My experience with Smart Cells was very professional. Everyone I spoke to on the run-up to birth was lovely and everything was explained properly to me so I knew exactly what to expect on the day. Not once did I feel overwhelmed with it all, it was a very calm experience. I only wish it was more well known so more people come across it and benefit from it."