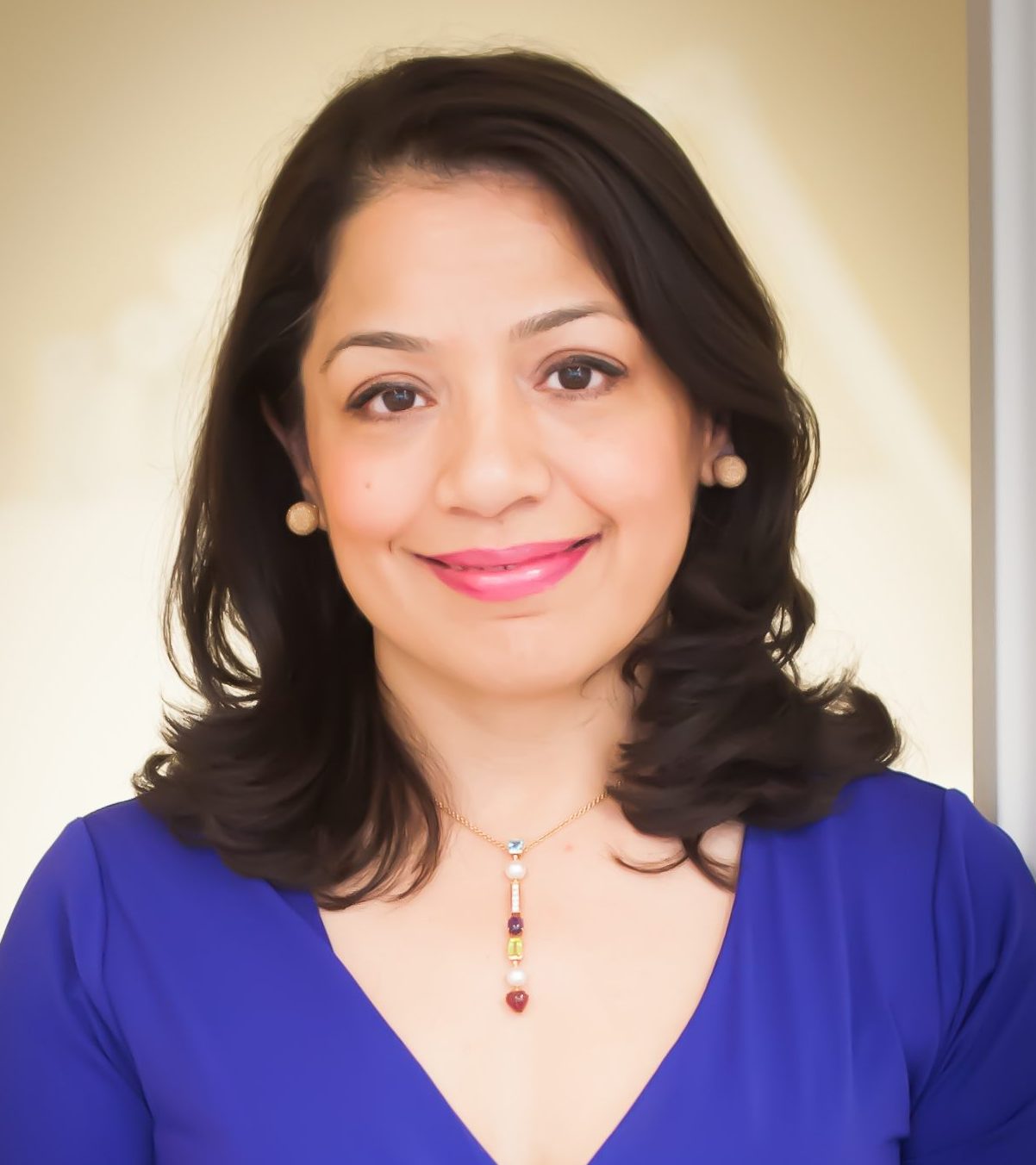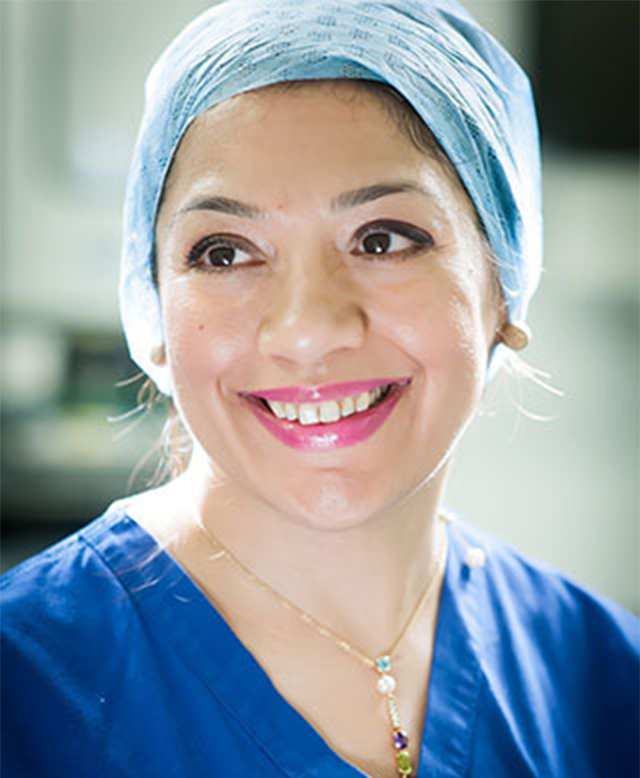 Shazia gained her Medical degree with Honours and the Gold Medal in Obstetrics and Gynaecology in 1991.
She has trained in Obstetrics in some of the largest tertiary level units in the country – her specialist training was undertaken in Cambridge, where she was also a research fellow funded by the MRC with a world-famous team looking at abnormal vessel function in women with excessively heavy periods or endometriosis.
She went on to successfully complete Subspecialty accreditation in Reproductive Medicine and Surgery at UCLH (London), where she remains an Honorary Consultant. She has worked as a Consultant Obstetrician and Gynaecologist as part of the Recurrent Miscarriage team at St Mary's Hospital, Paddington and as a Consultant in IVF at CRGH – one of the country's leading IVF units.
She works regularly both in a busy high-risk NHS maternity unit delivering almost 6000 babies a year, as well as her private Obstetrics and Gynaecology practice at the renowned Portland Hospital in London.
Smart Cells customers often have specific questions relating to a cord blood and or tissue collection that they would like to ask their consultant so we have asked Miss Malik to answer some of the most frequently asked questions for you.
SHOULD I STORE MY BABY'S STEM CELLS?
Cord blood is in use today in hospitals around the world. There are over 80 diseases treated with cord blood as a standard of medical care, although many of these are rare disorders. Clinical trials with cord blood are developing therapies for more common childhood disorders. So if your family has no history of such disorders, you are in effect deciding on a form of medical 'insurance' for your child and indeed the rest of the family. This is a very personal decision between you and your partner. Hopefully, the stem cells will never be needed – so you also need to consider the costs involved and make sure you have all the facts for long-term storage before you make a final decision.
SHOULD I STORE BLOOD AND TISSUE?
There is increasing work being done on umbilical cord tissue – this shows that the tissue contains a different kind of stem cell to that found in cord blood. What this means is that there are more possibilities for treatment if your baby or another family member need a stem cell transplant. It can be collected at the same time and stored in the same facility as the cord blood. It will, however, entail an additional cost.
HOW IS THE SAMPLE COLLECTED?
The stem cells are part of the blood that remains in the vein of the umbilical cord and the placenta. It is this blood that needs to be collected – either by the person delivering your baby or more commonly by a technician who comes via the stem cell banking company. The key is to collect as much blood as possible – on average around 60mls – and this is best done by an expert. It needs to be done straight after the birth, which is why the technician is notified as soon as you go into labour or at a known time if you have a planned caesarean. It makes no difference to collection whether you give birth via a caesarean or a vaginal birth. It is crucial that there is no risk of infection, so sterile needles must be used and the cord is sterilised with a wipe prior to collection. A needle is inserted into the vein of the umbilical cord (as this is the largest of the 3 blood vessels in the cord), and the collection bag is held below the level of the placenta. This uses gravity to help drain as much blood as possible to recover the maximum amount of stem cells.
WOULD THERE BE ANY RISKS/COMPLICATIONS CAUSED TO THE BIRTH?
None at all – the cord blood for stem cell banking is collected after the birth, and after the umbilical cord has been clamped and cut. Normally the placenta and cord would be disposed of as they are no longer needed by you or your baby. It is prior to this that the blood is collected from the umbilical vein. Stem cell banking does not affect whether you give birth to your baby vaginally or via caesarean section – as the blood is collected after the birth.
CAN I DO THIS IF I HAVE A C-SECTION?
Yes you can – this has no impact on delayed cord clamping, or the cord blood collection itself
WOULD BABY & I STILL GET THE SAME MEDICAL CARE OR WOULD THIS BE COMPROMISED?
Cord blood collection for stem cell banking has no impact on the care of you or your baby. Sometimes pregnancies can be complicated by blood disorders such as antibodies in the blood – this can have an impact on your baby, for example causing anaemia. In such (very uncommon) circumstances your doctor may recommend that blood needs to be collected from the cord for tests on your baby. If so, this needs to be collected first, and then any remaining blood can be used for stem cell banking.
For more information about Miss Malik and details about her clinics across London then please visit her website here.