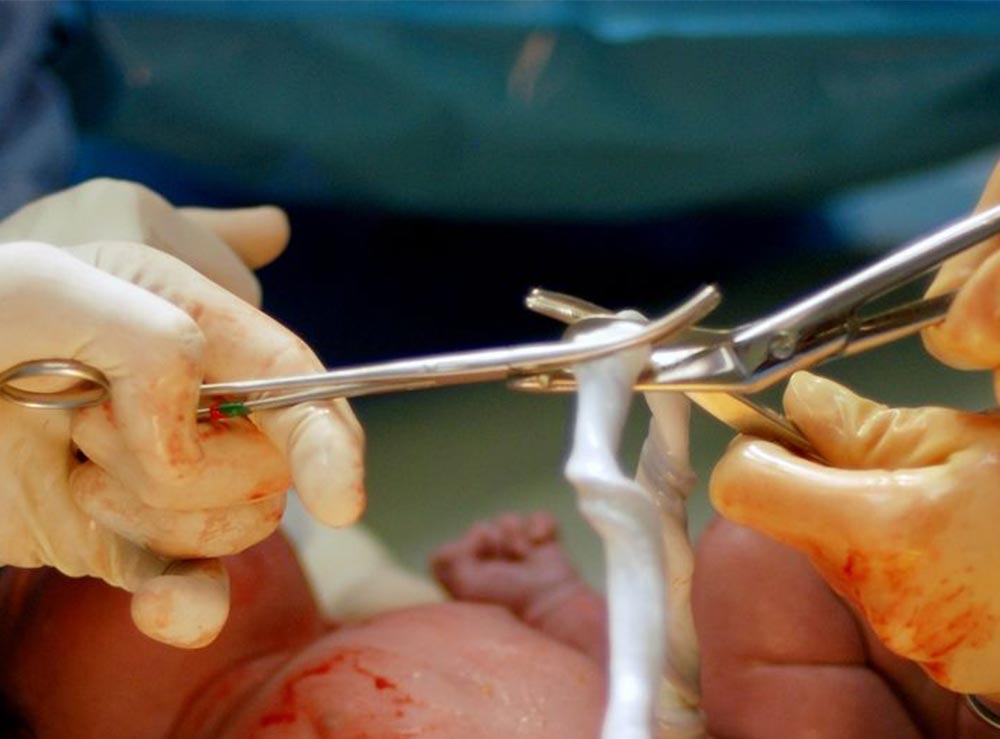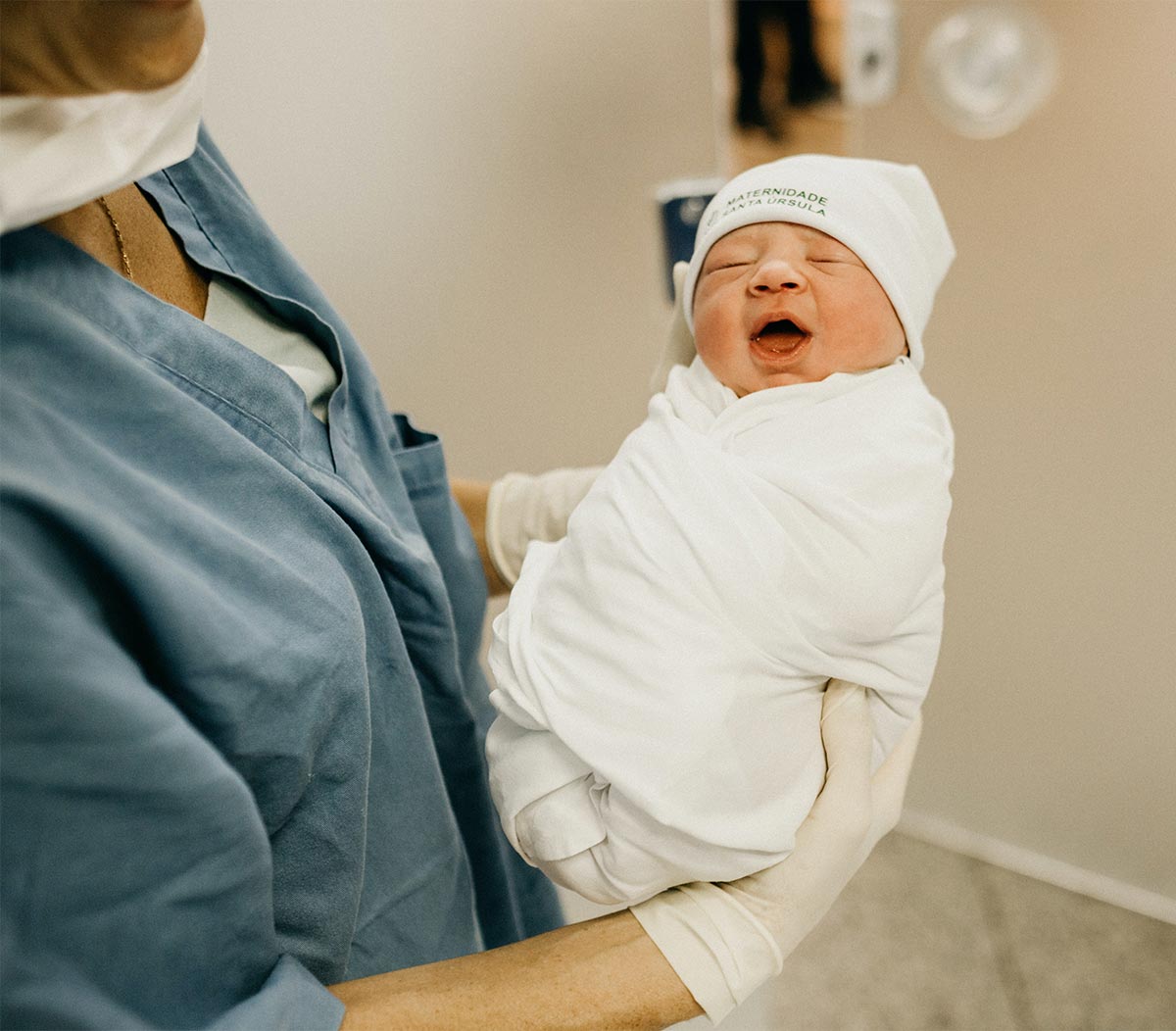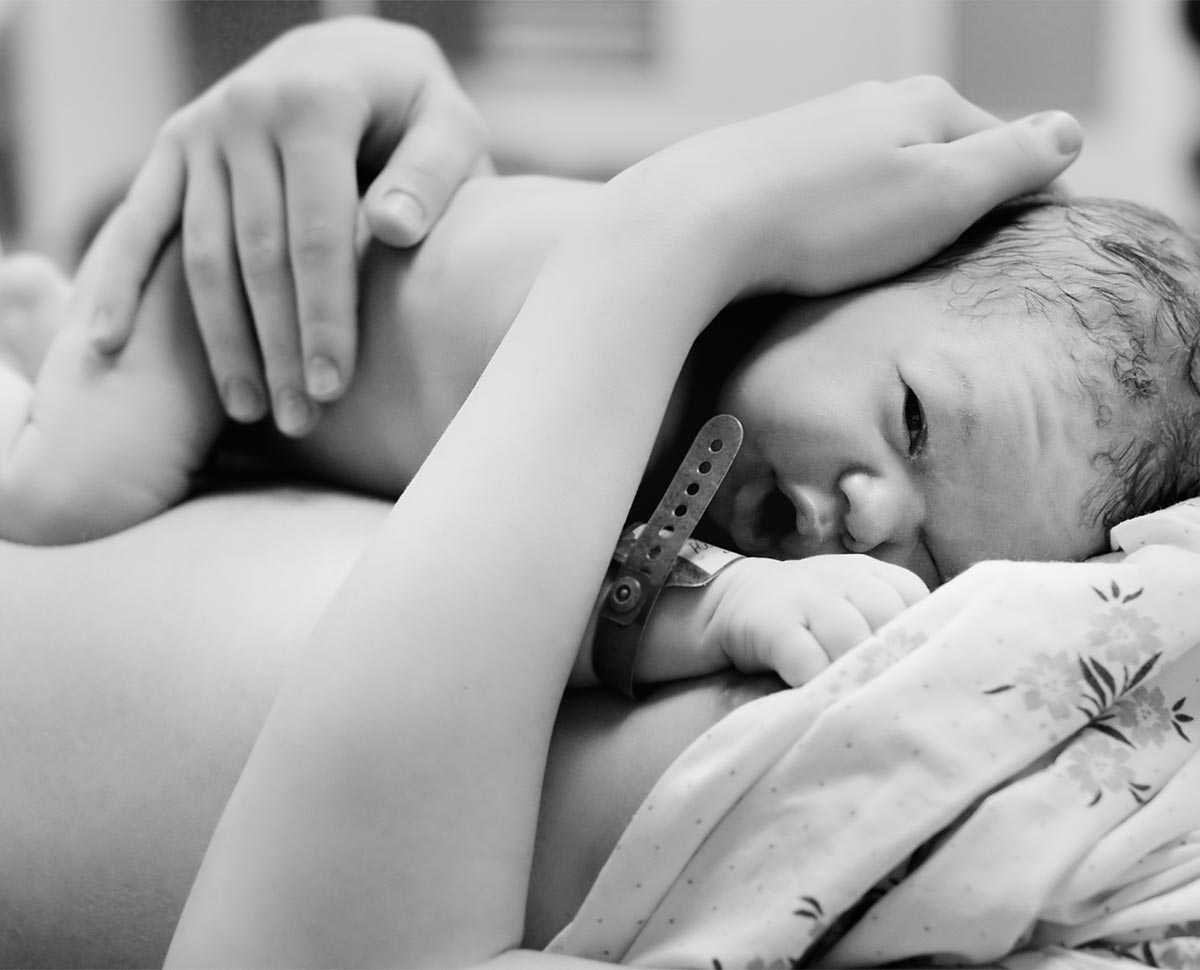 Delayed Cord Clamping & Banking Umbilical Cord Blood
WHAT IS DELAYED CORD CLAMPING?
Delayed cord clamping is a birth practice in which the umbilical cord is not clamped or cut until after pulsations have ceased, or until after a given period has elapsed.
Many of our parents who want to store their child's umbilical cord blood have questions about when to clamp the cord and how the timing affects cord blood collection volume and storage. With research and evidence showing the benefits of delayed cord clamping, coupled with parents wanting to store their child's umbilical cord blood, the question is asked on many occasions: Is it possible to delay cord clamping and still collect umbilical cord blood?
The answer is yes, it is possible to do both under certain circumstances. Cord blood can be collected provided there is sufficient cord blood remaining in the cord, while also allowing some of the blood to flow to the baby.
A minimum of 10 ml of blood is necessary for processing and storage but low volumes may yield lower cell numbers. The more blood we are able to collect the better, in terms of stem cell numbers. At Smart Cells, we are typically able to process and store 95% of collections.
THE BENEFITS OF DELAYED CLAMPING
The umbilical cord is the lifeline between mother and baby during development in the womb. Through the umbilical cord, the baby receives all the oxygen, nutrients and blood needed to grow and develop.
At the time of birth, delaying cord clamping provides benefits to your baby, including contributing to a normal healthy blood volume, good oxygenation and heart rate for the transition to life outside of the womb. Additionally, some research has suggested a higher haemoglobin level with improved iron stores in early life could potentially have a favourable effect on development outcomes in infants for the first few months post-birth.
FACTORS THAT MAY AFFECT CORD BLOOD COLLECTION
Although delayed cord clamping may decrease the amount of blood that remains in the umbilical cord, it is often still possible to collect and bank cord blood.
It is important to note the amount of cord blood that can be collected depends on several factors. There is biological variation in blood flow rate from mothers to babies before clamping. Furthermore, over and above any timed delay in clamping, necessary time spent by the healthcare professionals attending to the delivery of the baby varies and can affect the outcome. The length of the umbilical cord, size of the placenta and effects of any blood clotting may also have an impact on the volume of cord blood available to collect.
Most often it is possible to have delayed cord blood clamping and still have plenty of cord blood left for banking, but  sometimes relatively little cord blood remains. Unfortunately, no one can predict in advance how much cord blood  can be collected when deciding whether to plan for delayed cord clamping.
HOW LONG SHOULD I CLAMP FOR?
It has been suggested that a delay of 1-2 minutes may typically leave sufficient cord blood to be stored but before making a decision, we encourage you to research WHO, NICE and RCOG guidelines (please see References below) so that you can make a fully informed decision about delayed clamping and what is best for you and your baby.
FINALLY, A WORD ON THE BENEFITS OF CORD TISSUE BANKING IN ADDITION TO CORD BLOOD BANKING
Cord Tissue is an extremely  valuable source of stem cells called Mesenchymal Stem Cells (MSC's)  which are key cells in regenerative medicine. You can read more about the benefits of banking both cord blood and cord tissue stem cells here: https://www.smartcells.com/cord-blood-explained/umbilical-cord-blood-and-tissue-compared/
---