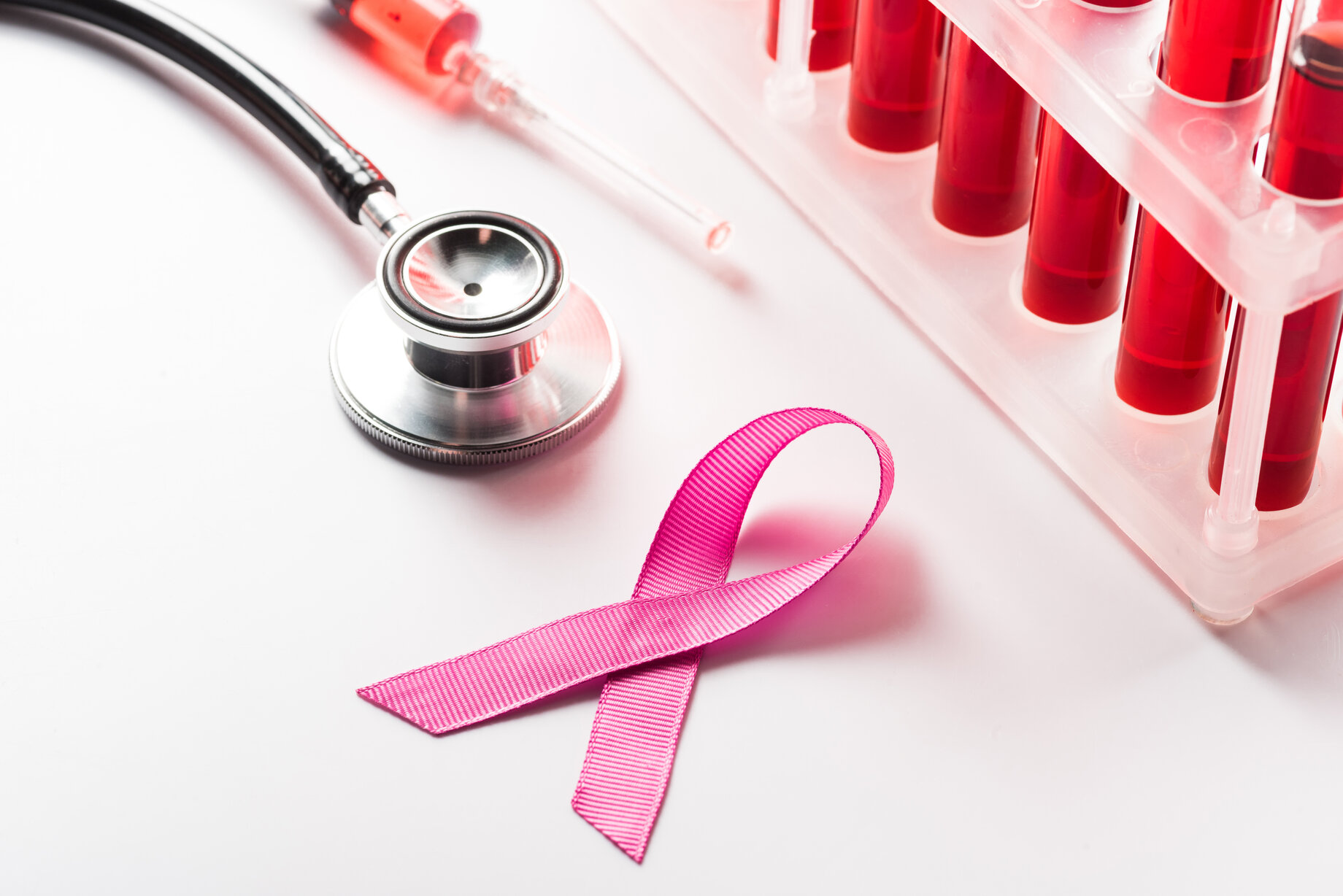 Autumn is known for its shades of umber, burnt orange, chocolate brown and deep rich reds. But in October, there's one colour that fights to stand out for a very good reason. October marks Breast Cancer Awareness month where people around the world are encouraged to don outfits in the shade of pink in unity and support.
This awareness event is a global initiative designed to illuminate the importance of early detection, prevention, and treatment of breast cancer. It serves as a reminder of the lives affected and lost to this pervasive disease, and as a beacon of hope for those battling it. It's a month where individuals, organisations, and communities come together to raise their voices, funds, and spirits in the fight against breast cancer.
Today the World Health Organisation marks International Day Against Breast Cancer, so we're using this opportunity here at Smart Cells to add our voices in support and to bring awareness to what anyone can do in the fight against the condition.
Breast Cancer Stats & Facts
Breast cancer is the most common form of cancer in the UK; 1 woman is diagnosed every 10 minutes.
Despite this, 39% of women do not regularly check their breasts for potential warning signs. This simple check takes just a few moments, but many women worry that they don't feel confident to know what signs to look for. This is why it is so critical that awareness events like this are brought to attention in as many places as possible.
The changes to look for in your breasts when checking include:
A lump or swelling in the breast, upper chest or armpit. You might feel the lump, but not see it.

Changes in the size or shape of the breast

A change in skin texture i.e. puckering or dimpling of the skin

A change in the colour of the breast – the breast may look red or inflamed

Rash, crusting or changes to the nipple

Any unusual discharge from either nipple
Breast cancer survival rates have improved hugely, with the rate doubling in the UK in the past 40 years. This is in part thanks to earlier detection due to increased awareness and screening targets, and also thanks to ongoing research. There is still much work to be done, but every year there is more hope as awareness increases and research continues.
What is the Pink Ribbon?
The pink ribbon, a globally recognized symbol for breast cancer awareness, is an emblem of solidarity. It found its roots in the early 1990s when, through the efforts of breast cancer survivor Charlotte Haley, it first gained prominence. She used peach coloured ribbons and attached messages that urged for more focus on breast cancer prevention. However, as advocacy for the cause grew, the Susan G. Komen Foundation, a prominent breast cancer organisation, adopted the pink ribbon as a symbol, changing its colour to the vibrant pink we know today. 
It serves as a reminder of the importance of regular screenings, early detection, and the need for funding research to find a cure. The sight of this simple yet powerful symbol evokes compassion, solidarity, and action, prompting individuals worldwide to engage in conversations about breast health, contribute to charities, and attend events dedicated to the cause. The pink ribbon has ignited a sense of unity among breast cancer patients, survivors, their families, and supporters, emphasising that no one stands alone in the fight against this formidable disease.
How can I get involved in Breast Cancer Awareness Month?
The pink ribbon represents only a part of the breast cancer awareness spectrum. The last Friday of the month is known as Wear It Pink day, which also serves to highlight the importance of early detection.
To get involved, there are a number of things you can do:
Organise a pink event – use this opportunity to educate friends and family on the importance of checking their breasts while raising money to support the cause.

Share information – seek out reliable sources of information and share their resources on your social media. If it even helps one person, it's worth it!

Donate – if you have the opportunity, contribute to organisations or charities who either provide support services to those with breast cancer or to fund critical research.
Ongoing Research
While Breast Cancer Awareness Month shines a bright spotlight on the cause each October, we know that the battle against breast cancer knows no season. At Smart Cells, we encourage supporting causes like this throughout the year, and we do so by doing our part to support research into how cord blood stem cells may be useful for breast cancer now and in the future.
The treatment approach for breast cancer is highly individualised, with decisions made on a case-by-case basis. Most cases require chemotherapy as a part of the treatment plan, and where aggressive chemotherapy is used, a stem cell transplant may be used to help restore damaged bone marrow.
There is continual ongoing research into the clinical applications of cord blood stem cells in many conditions, but there are current studies looking to discover whether cord blood stem cells are a good therapeutic candidate for breast cancer alongside or as an alternative to treatments like radiotherapy, chemotherapy and surgery. The mesenchymal stem cells are being considered for their high effectiveness in other therapies and low levels of side effects. The research is promising in many areas.
More information: