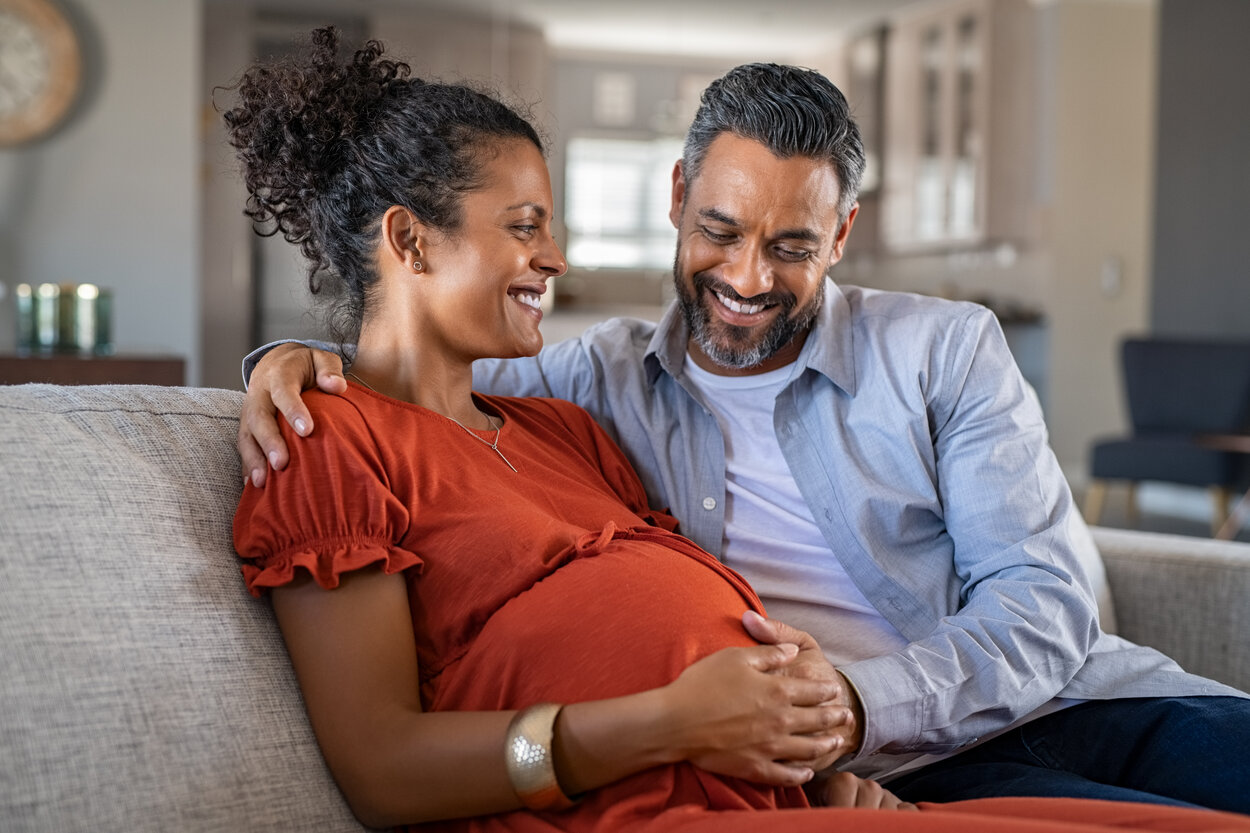 There are between 4 and 5 babies born every single second around the world. That's over 250 every minute! And each one of these babies is welcomed into the world in their family's own unique way, often with special traditions or customs that their cultures have observed for centuries, often to protect the mother and baby in the fragile time after birth.
We love to hear about the different ways that our Smart Cells families welcome their new arrivals, so today we're taking a look at how several cultures around the world celebrate births and help new parents to navigate what can feel like a daunting experience.
Japan
In Japan, on the seventh night after the baby's birth, the parents will officially share their little one's name in a ceremony called Oshichiya. This is the day when the mother and baby would usually be released from hospital care and is cause for celebration. Usually both sets of grandparents join them for a meal which is prepared by the grandparents as the mother is encouraged not to engage in any work.
Often new mothers will remain at the maternal grandparents' house for the first month after giving birth to allow them the opportunity to recover from birth, including a 21 day recuperation period in bed.
Hindu
In Hindu tradition, a person goes through 16 rites of passage in their life, and there are two which are dedicated to a newborn baby. First is the birth ceremony called Jatakarma which celebrates the baby's birth with hymns and prayers in a private ceremony for parents, close friends and relatives.
This is followed 11 days after birth with the Namakarana ceremony, the name giving ceremony. By tradition, the baby's name is chosen using Vedic astrology including the child's month of birth, the family deity, the position of the moon in the birth chart and more.
In India, where Hindu is the largest religion, there is a big focus on rest and recuperation in the postpartum period to allow for bonding and establishing breastfeeding between the mother and baby. During this confinement, the mother is usually cared for by her own mother alongside other female relatives, sometimes moving into her mother's home at the end of her pregnancy. She is encouraged not to take on any strenuous work and even pampered during this time.
China
Like Japan and India, China also puts a strong emphasis on a mother resting after the birth of her baby, but they are also discouraged from any form of work while pregnant too. They are encouraged to eat cold food to temper the "hot" condition of pregnancy. 
After birth, the first 30 days are known as the "sitting month", or more colloquially "30 days in pyjamas". Mothers and babies are often massaged to encourage good recovery as well as healthy development for the newborn. This can also help with the bonding process. The foods they eat during this time are specifically chosen to balance the yin and yang in their bodies.
After those 30 days, families will officially celebrate their new arrival with friends and family in a party affectionately known as a Red Egg and Ginger Party where these items, along with other blessings, are gifted to the new parents and baby.
Mexico
Mexico has a similar rest and recuperation period known as La Cuarentena with 40 days spent away from work and being looked after by female family members. It is believed to be derived from the Book of Leviticus where women need 40 days of purification after the birth of a son.
During this time, women often wear a faja, which is a type of postpartum girdle designed to support the stomach and help it to return to its original size. 
East Africa
In Malawi and Madagascar, a Masonjoany mask is created out of a type of porridge using the ground wood from certain trees mixed with water and oil. This is applied to the mother's face in the first seven days after giving birth to protect them from the sunshine and from bad spirits, as the mother and baby are considered to be in a particularly fragile position after birth.
Holland
The Netherlands has one of the highest rates of planned home births, with 30% giving birth at home. This is attributed to their attitude towards home births being the norm, as the way that their parents and grandparents always did it. They are usually attended by a midwife and birth assistant, and the country is well set up for home births.
Royal Births
Even within a country or culture's usual traditions, there are further traditions observed by families or certain groups of people. In the UK's royal family, many of us heard that Kate Middleton had broken tradition by choosing to give birth at the Lindo Wing rather than the typical home birth that the Queen had with her children. This is much better than the spectacle that royal births used to be in centuries gone by where witnesses were deemed necessary.
The reigning monarch must be the first person to be informed about the birth of a new royal baby, and then it is announced officially with an easel placed outside Buckingham Palace.