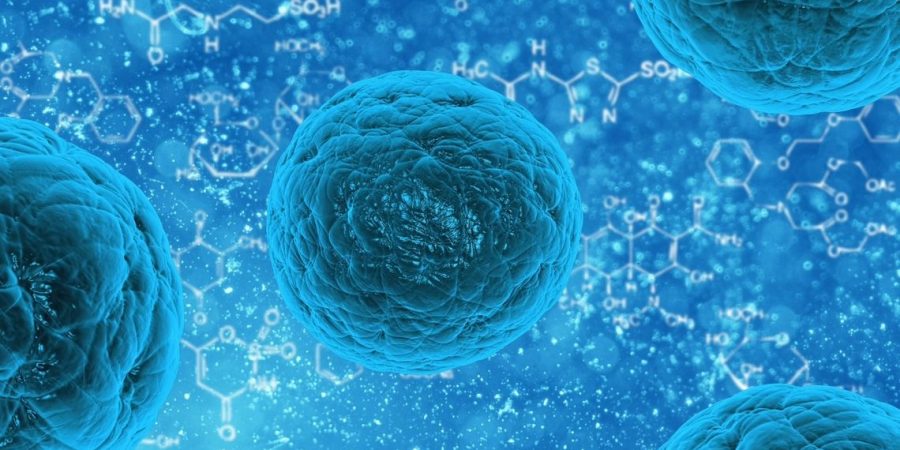 Umbilical cord blood (UCB) is a valuable resource as it contains a range of stem cells with potent therapeutic capabilities.
Over the last three decades, UCB transplantation has mainly been used to treat haematological (blood and bone marrow) conditions. These disorders may be malignant such as the leukaemias or non-malignant such as sickle cell disease or thalassemia. It has long been recognised that cord blood units may have cell dose limitations especially where high stem cell doses are required in the treatment of bone marrow cancers.  In these transplant therapies, the cord blood stem cells are typically transplanted into the patient after they have received high doses of chemotherapy +/- radiotherapy which aims to destroy as many of the unhealthy cells as possible. A complication of this treatment is that the chemotherapy/radiotherapy also severely damages the patient's standard bone marrow function which leaves them vulnerable to life threatening infection, bleeding and anaemia. Amazingly, transplanted cord blood stem cells are capable of restoring the patient's bone marrow so that blood and immune cell numbers are returned to normal. Furthermore, the transplanted cells have the ability to seek out and destroy any remaining cancer or abnormal cells in the patient.
Clearly, having sufficient stem cells to carry out these remarkable functions in critically ill patients is vital but as mentioned above, sometimes cord blood units do not have sufficient cells and for this reason, there has been a great deal of interest in devising a technology to enable laboratory expansion of cord UCBs to increase stem cell numbers.
Over the last few years, accumulated data from clinical trials have shown the use of expanded units to be both safe and effective and on 17th April 2023, the Federal Drug Association (FDA) approved an expanded UCB product which is generated from single UCB units by the pharmaceutical company Gamida Cell. The expanded product is called Omisirge (formerly known as Omidubicel, and before that as NiCord). This is the first FDA market approval of an expanded cord blood product and is an encouraging step forward as it means formal acknowledgment and acceptance of the safety and efficacy of expanded CB stem cells. "FDA approval of Omisirge is a major advancement in the treatment of patients with haematologic malignancies that we believe may increase access to stem cell transplant and help improve patient outcomes," said Abbey Jenkins, President and Chief Executive Officer of Gamida Cell.
Omisirge, which is administered intravenously, is a single-dose therapy manufactured from a CBU that has been pre-selected for the patient. It is made up of donor stem cells from UCB that are processed with nicotinamide, which is a form of vitamin B3. The effectiveness of Omisirge was assessed based on data from a Phase 3 trail including 117 patients  who were either randomised to receive the new product or standard UCB transplantation. In those who received  Omisirge, the amount of time needed for recovery of the patients' key immune cells and the incidence of infections following transplantation was dramatically and significantly reduced. This in turn led to reduced complications and reduced days of hospitalisation compared with standard UCB transplantation.
Omisirge is manufactured in Gamida Cell's state-of-the-art, fully licensed manufacturing facility in Kiryat Gat, Israel. Omisirge is expected to be delivered to transplant centres within 30 days after the start of manufacturing. Gamida Cell Assist, has been set up to co-ordinate the  manufacturing of Omisirge for patients in need and will provide support to them, their caregivers and the hospital's transplant team at each step of the process.
This new technology has been developed and launched in the public healthcare sector in association with a large Pharmaeutical company so it may be some time before the concept can be extended to privately banked products. Innovations in cellular therapies always start in the public sector with trials and approval by regulators in advance of being incorporated into private practice.
It is hoped that other regulators such as The National Institute for Clinical Excellence (NICE) in UK will endorse Omisirge too, just as they approved CAR-T therapy which is another innovative cell based treatment that is now helping many patients with haematological cancers globally. Read our previous blog about how cord blood cells can be used to target cancer.
By understanding and harnessing the complex biology of stem cells and pushing the boundaries of knowledge and technology, it is possible to develop ground-breaking therapies that have a significant impact on 21st century medicine. Omisirge represents a major therapeutic advance and formally establishes the feasibility of providing personalized, laboratory expanded UCB products to recipients throughout the world.
References:
Your baby's umbilical cord contains many types of stem cells that can be saved for your family for potential medical use. Deciding to store your baby's stem cells is an important decision.
Have Questions? Please complete the short form below and you will receive a simple, comprehensive Free Guide to Cord Blood and Tissue Banking.