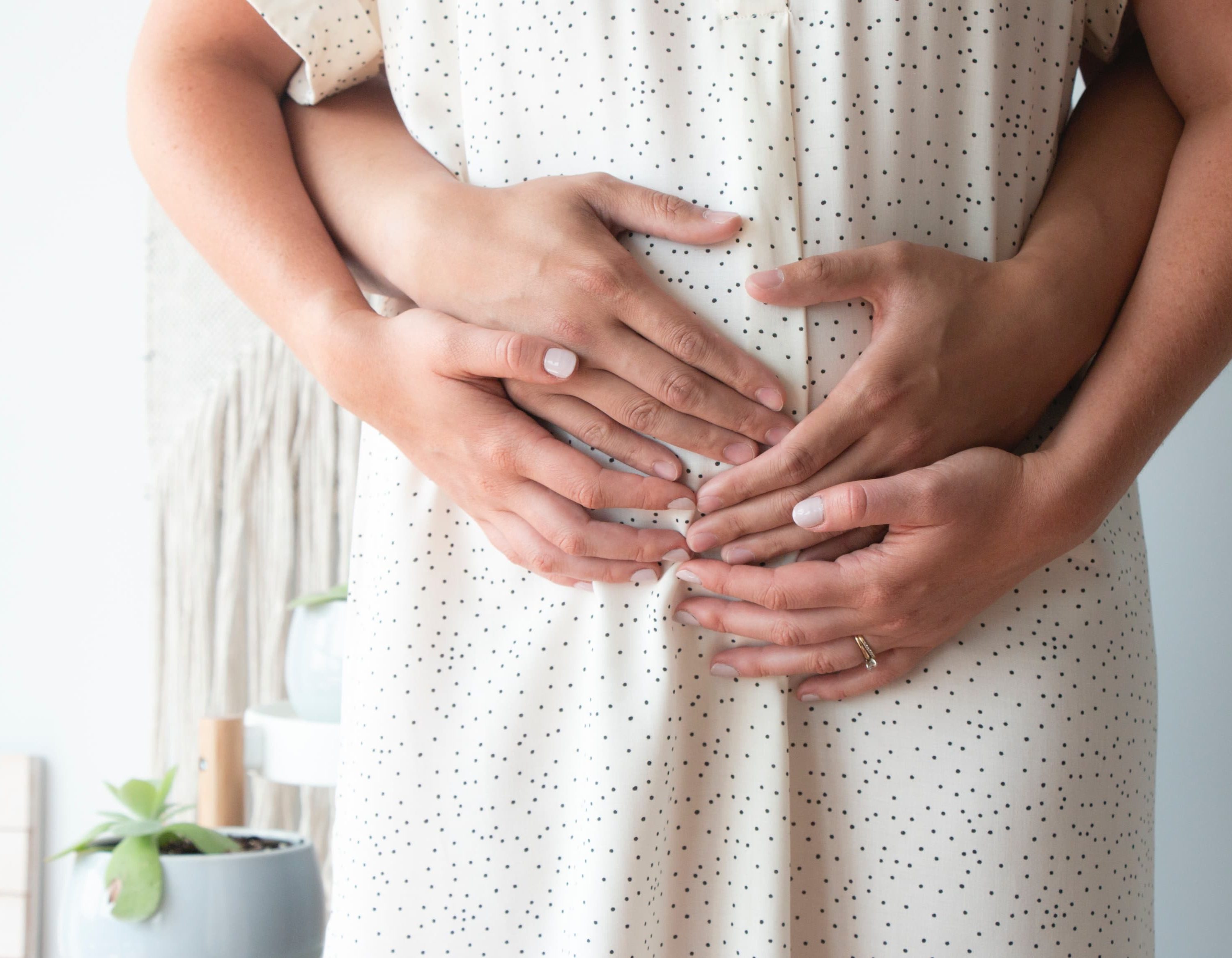 Choosing a name for your new arrival is one of the biggest joys for new parents, but it can also be a difficult decision for many parents. Over the years, baby names have been inspired by everything from ancestors on family trees to the natural world; from characters and actors in big TV and cinema hits to royal family members. 
One of the most popular naming trends is classic and traditional, names that have been used for centuries and have stood the test of time. These are the style of names usually used by royal families. They're often regarded as iconic to the culture of their home country, and this is why these names often seem to be "recycled" among royal families.
To celebrate the King's Coronation, we've taken a look at naming traditions in the British royal family as well as how they compare to the highest ranking baby names according to the most recent ONS datasets. 
The most popular first names for babies in the British royal family in the past 200 years are:
Popular British Royal Baby Boy Names:
10 royals have been named George in the past 200 years despite its less than royal connotations, meaning farmer or earthworker. It currently ranks as the 3rd most popular name given to baby boys in the UK, and has likely grown in popularity thanks to the little Prince George.
Arthur truly is a regal name, said to mean "strong as a bear" and appearing as the iconic king in the Arthurian legend. Ranking number 4 in the UK and with 5 royals named Arthur, it's still as popular as ever, if not more so!
Another true royal name, Henry means "house ruler" and has been given to kings, including 4 royals, and other influential people around the world for centuries. Today it ranks as number 10 for baby boys in the UK.
William first appeared in Britain in 1066 with William the Conqueror, so it's a name that's stood the royal test of time. Nowadays it's the 21st most popular name for boys in the UK, and 4 royals have been named William in the past 2 centuries.
More famously associated with the Greek king Alexander the Great, this name has been popular for British royals too with 4 in the past 200 years. It isn't just a name for royals though as it ranks 27th in the UK.
With its meaning having connotations of wealth, this may be considered a little tongue in cheek for a royal, but nevertheless 7 royals have been named Edward in recent centuries, along with 1806 more baby boys in 2021, making it number 29 in the UK.
Louis has a French and German royal background, but has become popular among British royals in the past few hundred years with 5 royals given this moniker. This ranks number 50 for baby boys in 2021.
Meaning noble, bright or famous, Albert is the perfect name for a royal baby as the top name among royals with 12 given this moniker over the past couple of centuries. Many modern parents agree that it also makes a great name for their little ones, ranking number 58 in the UK.
A name meaning "peaceful ruler" is absolutely apt for a royal, but is also very popular among the rest of us too, making it to 61st place in name popularity in the most recent figures and 5 royals named Frederick in recent years.
Our current King's name ranks number 91 in the UK's most recent name popularity charts, actually dropping over the past couple of years. Despite this, 8 royals have been named Charles in the past 200 years.
John isn't the most popular name nowadays, but 3 royals have been given this name in recent centuries. Today it ranks 154th in the top UK names, and is an apt name for a ruler with the meaning "gracious".
Christian is a surprising addition to the list of royal names, but with 5 members of the royal family given this moniker, it makes the list. It only ranks as number 248 in UK name stats in 2021.
Popular British Royal Baby Girl Names:
Charlotte is currently a popular name among baby girls, ranking number 25 in the UK's most recent name charts, partly due to the birth of Princess Charlotte in 2015. Alongside the little princess, 2 other royals have been named Charlotte in the past two centuries. This name is the female version of our current King's name too.
With the meaning "noble" or "exalted", Alice is an apt name for a royal. Many parents agree that it makes a lovely name for a baby too with it ranking number 31 for girls in 2021.
Elizabeth is the iconic name of our late Queen, as well as of 4 other recent royals in the past 200 years, although it has also been a strong royal name for many centuries before. It ranks 60th in the UK's most recent name charts, and you're likely to hear many other variations of it such as Beth, Lizzie and even Lilibet.
From the Latin meaning "victorious", Victoria is a strong royal name given to 9 royals in recent centuries. It currently ranks number 127 in the UK.
Alexandra, the female version of Alexander, ranks well in the UK currently as the 161st most popular, and also does well among royals with 6 being given this moniker in recent years.
The name Diana spiked in popularity with the marriage of then Prince Charles and Lady Diana in 1982, has fallen in recent years, but is rising again, now sitting comfortably at number 264. 2 royals have been named Diana, so it doesn't make a classic royal name but is a lovely royal inspired one.
Mary is a classic royal name that goes back centuries, remaining very popular among royals in recent centuries with 7 royals given this name. It has fallen in popularity in recent years among the general public however to number 318.
Meaning "shining light", Helena has been chosen for 2 royals and is a name that currently ranks well at 328 in the UK.
The name Margaret has dropped in popularity in recent years, now down to number 419 in the UK – you're more likely to see shorter variations such as Maggie or Margot. 3 royals have been given this name in the past couple of centuries.
Despite 6 royals being named Louise in the past 2 centuries, the name doesn't rank particularly highly in the UK currently at number 709.
If you're looking for a strong royal inspired baby name that's likely to be a little more unique among their cohort, Maud is a great choice, only given to 10 baby girls in 2021. Meaning "powerful battler", 2 royals have been named Maud in the past 200 years.
Meaning "great" and "magnificent", Augusta is a brilliant name for baby girls but hasn't been popular in recent years, ranking number 3192 with only 7 girls given the name in 2021, but 2 royals named Augusta in recent centuries.
The royal family have, in fact, used these names even more frequently in various combinations for second, third or even fourth names, for example:
Prince William's full name: William Arthur Philip Louis

Prince George's full name: George Alexander Louis

Prince Louis' full name: Louis Arthur Charles

Prince Charlotte's full name: Charlotte Elizabeth Diana
Comparing the most popular British royal baby names to the name rankings in 20121, it's clear that these names both stand the test of time, with all appearing in name rankings recently in the most recent datasets.
Royal baby names certainly have an impact on baby name trends around the world, which is why more modern royal monikers such as Charlotte and George appear high on current rankings. 
The most noticeable aspect about this list of names is that they're all regarded as classic and traditional; very rarely does the royal family choose a unique or unusual name, but it is becoming more common in recent years. Prince Harry and Meghan Markle are considered to have broken tradition with the surprising nickname-style choices of Archie for their son in 2019 and their daughter Lilibet in 2021. The Queen's first granddaughter, Zara Philips, "caused quite a sensation" too.
Sources: 
https://www.ons.gov.uk/peoplepopulationandcommunity/birthsdeathsandmarriages/livebirths/bulletins/babynamesenglandandwales/2021