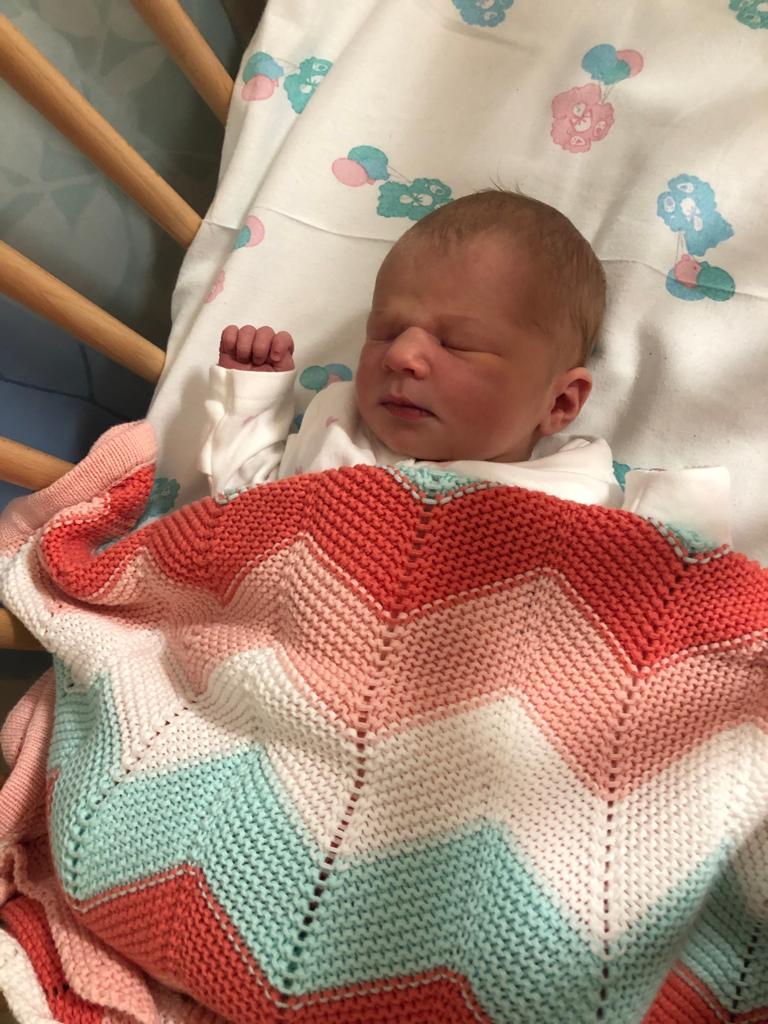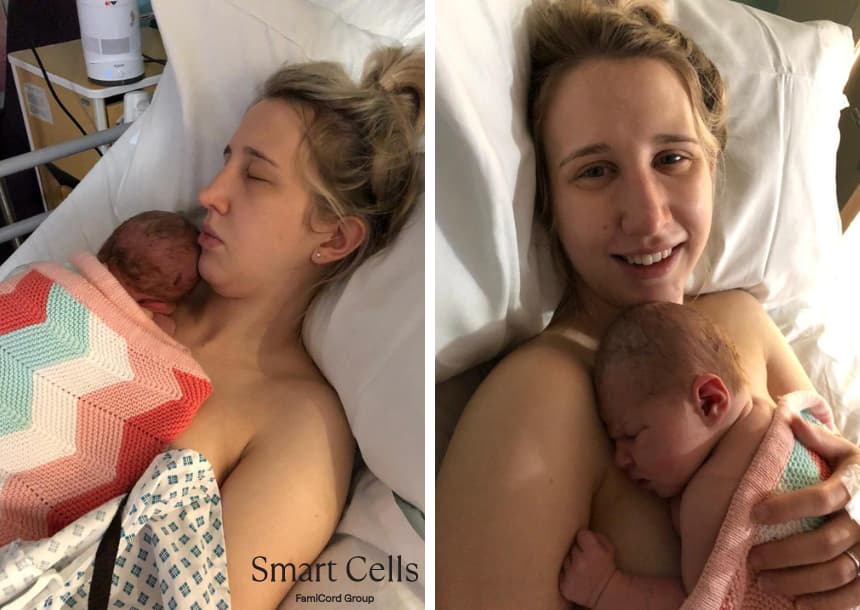 Today marks the third anniversary of the UK's lockdown announcement, a pivotal moment in the nation's history. Today we're reflecting on the challenges faced by expectant mothers during the lockdown period and the impact it had on their maternity care.
The impact of lockdown on maternity care was profound, with many women having to attend appointments alone, and partners not being allowed to be present during labour or on the postnatal ward. This left many women feeling isolated and unsupported during what should have been a joyous time. As a result, many women were left with negative experiences that will stay with them forever. There were more than 200,000 babies born during the most restrictive lockdown, between 23rd March and 4th July 2020.
Natasha, a Smart Cells customer whose baby was born in April 2020 during the first lockdown, has spoken to us about her experience:
"I was already feeling very anxious because this was my first baby so I didn't really know what to expect but knowing my mum couldn't be there with me and that my husband wouldn't be able to stay following the birth added extra worry. I had an emergency C-section due to an obstructed labour, and the midwife told us shortly afterwards that Matthew would have to leave. He was heartbroken and so was I. It just felt wrong. He felt like he was missing out on such a crucial time, with me being so unwell after having surgery and a complicated labour, and of course for our newborn baby, he felt like he needed to stay to help look after Alessia and me. He felt bereft and as if he'd been forced away and robbed of the first hours of fatherhood."
The pandemic had a significant impact on these pregnancy and birth experiences and many women experienced a lot of unnecessary trauma as a result. 7 in 10 women found their ability to cope with their pregnancy or baby had been impacted as a result of COVID-19, leaving them feeling isolated and alone during what should have been a joyous time. 61% of parents even shared significant concerns about their mental health.
Natasha explains: "It was incredibly lonely giving birth during lockdown. I hadn't slept for days due to a long labour and then I was left alone to care for my newborn. I was exhausted, afraid and overwhelmed."
The pandemic created unprecedented challenges for healthcare providers, and the maternity care sector was no exception. Healthcare providers and professionals had to quickly adapt to new ways of working while ensuring that expectant mothers received the care and support they needed.
Dr. Ann Smith, Scientific Director of Smart Cells, said, "We know that many women had difficult experiences during lockdown, and we want to acknowledge the challenges they have faced. It's important that women receive the care and support they need during their pregnancy and birth experiences, and we know that this was a very pressurised time for them and their healthcare professionals."
The pandemic was a challenging time for many, but especially for pregnant women, who were left to navigate their new life as a parent without the usual amount of support. 
"We're proud to have been there for families during this time," says Fehmina Ahmed, Chief Operating Officer of Smart Cells. "We recognise the challenges the whole family faced, including the incredible resilience of the lockdown babies themselves, and the impact that this experience has had on their development."
We recognise that healthcare providers faced unprecedented challenges during this time and that difficult decisions had to be made. Accessing important medical support and advice during pregnancy during lockdowns was a challenge for many: 38% of pregnant women struggled to find reliable pregnancy information and advice.
At the time of giving birth, 34% of families did not receive care as planned. Even afterwards, support for issues such as breastfeeding was severely lacking – 28% did not get the breastfeeding support they required. 53% of those using formula during this time had not planned to do so but their other options were limited.
For Natasha, her birth was not only not as planned, but her feeding plans were hugely impacted:
"This was my first baby and not how I ever imagined giving birth or the following hours to be. I thought I would have my husband and my close family there to support me but it was the complete opposite, I needed support to learn how to care for my baby and desperately needed expert help in establishing breastfeeding. The staff were also clearly struggling with the extra demands of the women on the ward as normally birth partners would be able to help and therefore the standard of care wasn't as expected and I felt like I had to fend for myself especially with regards to breastfeeding support."
Homestart, a volunteer charity network that supports families of young children, has called the lack of support for babies and pregnant women during COVID-19 a "baby blindspot" – there was a £1.7bn catch-up funding for school age children, but nothing available for babies or pregnancy. This has affected many families' plans for future children, like Natasha: "We're both so traumatised from the birth and the newborn days with our daughter that this has definitely impacted on our decision about whether or not to have another one, I just couldn't imagine going through the same experience again, it's terrified me."
For those with older babies, born in the year leading up to the first lockdown, access to support was also limited, which has raised concerns about "invisible children" – those whose development checks with health visitors were cancelled, postponed or done virtually. In August 2020, it was reported that only 11% of parents of under 2s had seen a health visitor face to face. As a result, important issues that may have been a cause for concern were missed – there was a 27% increase in this time of serious child-related incidents reported by councils. This is an ongoing issue as health visiting teams and councils are struggling to catch up on the missed appointments during this time, impacting care for newborns and young children now.
Sian, whose first baby was 12 months old during the first lockdown and whose second baby was born in December 2021, told us:
"My little boy wasn't born during lockdown, but at a time when the government announced that the NHS was under 'unsustainable pressure' in December 2021. While his birth was straightforward, we struggled to access much needed support afterwards for a range of concerns. He had dropped 12% of his birth weight as he had a severe tongue tie so we were struggling to establish breastfeeding and had terrible reflux. Once we were signed off from midwife care at 10 days old, we didn't see a health visitor until his 1 year check. It became apparent that his reflux was a result of multiple allergies, but any medical contact we have had for this has been virtual. For the first year of his life, he wasn't weighed by a medical professional, despite his ongoing severe reflux so we had serious concerns about his development. Where there were open weekly clinics available for weighing babies during our daughter's first year of life, there is now nothing available."
Sources: