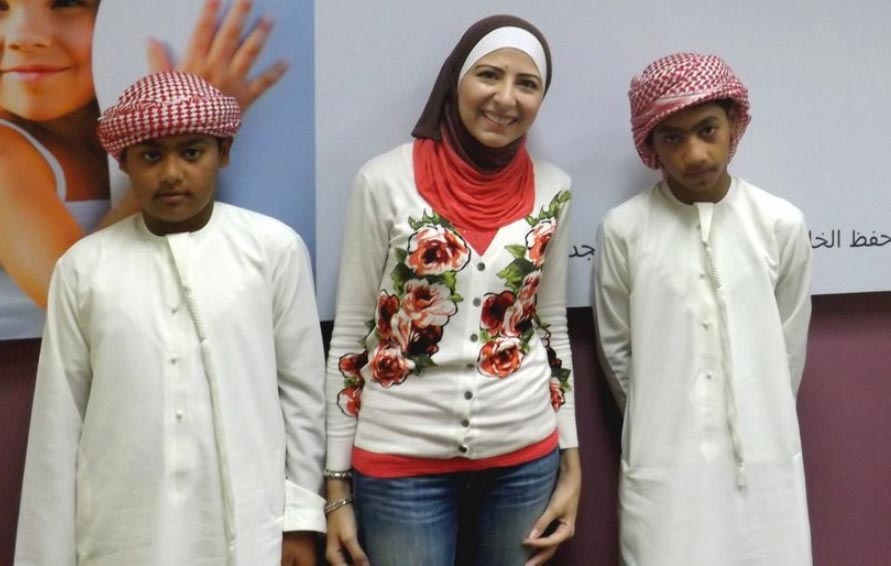 Mohammed Ahmed and his family are currently living in United Arab Emirates. In December 2008 they got in touch with us to discuss the possibility of storing their unborn child's umbilical cord blood. The samples was collected from their newborn and used to help treat their son who was suffering from Thallassemia Major. "Smart Cells services has made such a difference to my family."
---
What made you decide to store your daughter's umbilical cord blood stem cells when she was born?
We stored Alanoud's stem cells in the hope that they would be able to help treat our son, Ahmed.
Was the procedure of having cord blood stem cells collected difficult or stressful?
Not at all
What was the illness your son had?
Ahmed had Thallassemia Major.
Were there any other options for treatment or was a cord blood stem cell transplant the only option?
A stem cell transplant was the only option for full recovery.
How difficult was it to get the sample back for use by the consultant treating your son?
It was very easy. The hospital contacted Smart Cells and had the transplant sample four days later.
Will your child now make a full recovery following the treatment?
He has made a full recovery now. It took 6 months.
What different has it made to your child and your family?
We had 100 parties. Life is good. My wife doesn't cry anymore, she used to cry every day.
Is there anything else you wish to add?
"Ahmed is now 7 years old. He is growing in height and is transfusion and medication free. He is going to school. He is very bright and a very good student. He loves school and playing with the other kids. Especially, he loves just being like the other kids. Parents of children with thallassemia should not wait to get stem cell transplants for their children because their health deteriorates the longer you wait."
"Smart Cells' service has made such a difference to my family. Without having the cells stored my child would not have fully recovered from his illness. I want to thank Smart Cells and think that everyone should know more about what they do. It could save their child's life in future. I'm so glad I stored my baby's cells and have no hesitation in doing the same for my new baby due this week."